Binal Gandhi, Founder
Prior t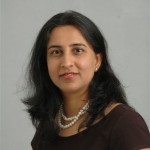 o starting The Learning Curve Academy, Binal Gandhi worked for close to 20 years in the areas of Corporate Finance, Mergers & Acquisitions, and Corporate Strategy in senior roles at companies like GE Capital and Wells Fargo, both in the USA and India. As Senior Vice President, she led the Mergers and Acquisitions team at Wells Fargo, USA. After moving back to India, Binal was an Executive Director at MAPE Advisory Group, a leading boutique financial services advisory firm in India.
Binal is a visiting faculty at SP Jain and NMIMS, teaching courses in Corporate Finance, Valuation, and Strategic Financial Management. She has mentored many students as they prepare for their future careers. Binal has a Masters degree in Electrical Engineering from Purdue University, USA and an MBA from Purdue University, USA.
Over time Binal's desire to be an educator has evolved and was the spark that led to the foundation of the The Learning Curve Academy. She brings her industry experience and her strong educational background to counsel parents and students. She is a mother of two girls and loves to play the piano, read, and travel.
Niyati Patel, Faculty Head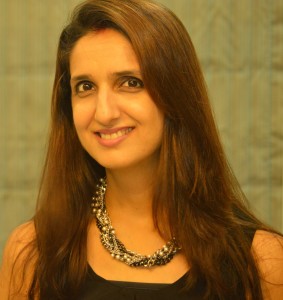 Niyati Patel has over 9 years of experience in the banking and financial sector. She was a Vice President at Bank of America, where she handled treasury services for both multinational and large Indian corporates. She is the Head of Faculty at The Learning Curve Academy and has taught over 1000 students across a variety of colleges as part of the Finance GYM program. She brings her experience in banking and finance, as well as her passion for imparting students with life lessons when teaching.
Aashita Mehra, Advisor
Aashita has over 15 years of experience, both inside and outside the classroom. She has taught at Jamnabai Narsee School and Ecole Mondiale with both the IGCSE and IB curriculums. She currently holds a Board Advisory role at Oberoi International. Prior to her assignments at these schools, Aashita helped establish the BMS program at NM College. She has an MBA from SP Jain.
Aashita has two children and she loves spending time with her family. Her other interests include travel and keeping fit. She is committed to the field of education and helping parents make the right choices for their children.
Suganya Kannan, Faculty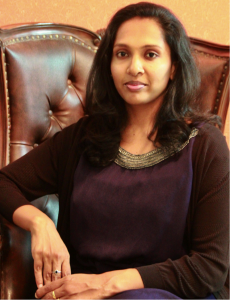 Suganya Kannan has over 6 years of experience in the banking and financial services industry. Prior to joining The Learning Curve Academy, she worked as a Region Product Manager in HDFC Bank, and was responsible for investment banking in the Tamil Nadu region. She was also involved in training, new product development, and financial planning.
Suganya has an MBA in Finance & Marketing from ICFAI Business School.
Nidhi Mathuria, Faculty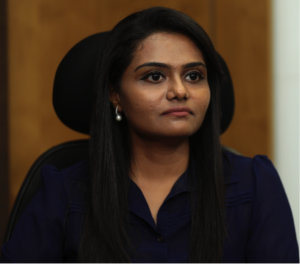 Nidhi Mathuria has over 7 years of experience in the banking and financial sector. She was a Vice President at the State Bank of India, where she was a part of the core team that was given responsibility to set up the Financial Planning department within the bank.
Nidhi has a Masters degree in Business Administration from Mumbai's K.J. Somaiya Institute of Research and Management.
Swati Maheshwari, Faculty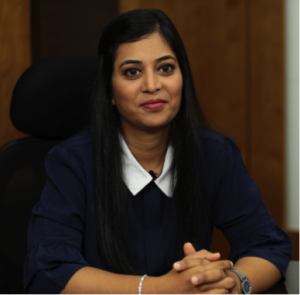 Swati Maheshwari has more than 8 years experience in the banking and financial services industry. Before joining The Learning Curve Academy, she was a part of ICICI Bank and HDFC Bank, where she was the operations head at one of their Mumbai branches. She is also an independent director at Precision Wires India Limited.
Swati has completed her MBA from the Institute of Management Studies, Devi Ahilya Vishwavidyalaya in Indore. Her passions include storytelling, and she is a certified storyteller from the Kathalaya in Bangalore. She strongly believes that we are all made up of stories.
Rishika Aggarwal, Manager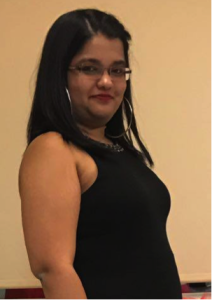 Rishika has more than 3 years of experience in a variety of institutions. She was a market research intern at Pepper Wellness Private Limited and a content writer at Forestica. She also teaches part-time at the CAN Institute.
She has completed her Masters degree in English Literature from Mithibai College, and has also completed summer courses in English at Cambridge University. She loves writing poetry, and has published two collections. She is a strong proponent of the magic of reading, and believes that books allow us to warp time and space and travel to stars.
Reshmi Pereira, Office Manager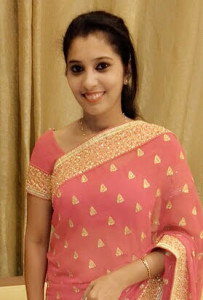 Reshmi has over 7 years experience in a variety of companies, including Speedex Logistics, Blow Cool Air Conditioners and Refrigerators, and Urai Impex. She has a Bachelor of Communications degree from Mumbai University.